Episode Guide
Six months after season two, season three opens with Mike still in a coma after Orson ran him over. Meanwhile, another man, Mike, asks Susan out.
Time. How quickly it flies, how we wish we had more of it, and how we spend what little we have… that's the theme of this great h...
The Dunder Mifflin Scranton branch goes on without Jim, while he adjusts to his new life and job in the Stamford branch. Michael uninten...
With Alan out of the house, Charlie returns to his bachelor lifestyle until Alan returns, having been divorced from Kandi already.
The gang tries to help Marshall get over Lily, especially when he checks her credit card receipts and finds she's staying in a hotel nearby in New York!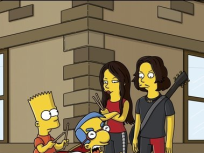 Bart gets a drum kit to work out his aggression. Lisa adopts animals to combat depression when Bart is chosen over Lisa to be a member of Lisa's favorite jazz band.
When Peter's mom gets a divorce, Peter feels abandoned until he sees her new boyfriend, Tom Tucker, as a father figure. Meanwhile, Brian gets his own radio show that Stewie soon crashes.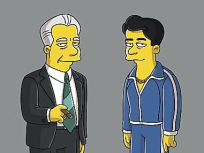 Lisa becomes friends with Fat Tony's son Michael. The Simpsons are invited over for dinner, where Fat Tony is shot and Homer becomes Springfield's new mob boss.
Stewie becomes obsessed with Lois after she saves Rupert's life; Peter thinks his doctor molests him during a routine prostate exam.
Vince reconsiders Ari as his agent, while Ari desperately scrambles to save the Ramones project and his job.