Episode Guide
Bart tells three scary stories: The Devil and Homer Simpson, Terror at 5 1/2 Feet, and Bart Simpson's Dracula.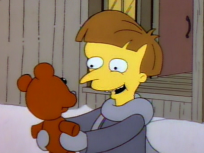 After a failed birthday party, Mr. Burns yearns for his childhood teddy bear, Mr. Bobo, who ended up in the hands of Maggie.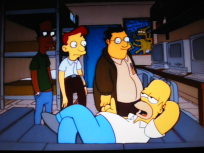 After failing a test at the power plant reveals Homer never got a college degree, he goes back to college to complete his degree.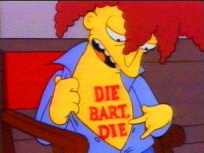 After Bob receives threatening letters from Sideshow Bob, who is released from prison, The Simpsons family is relocated.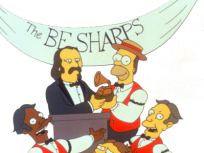 In a flashback, Homer tells the story of his barbershop quartet, The Be Sharps, that rose to fame.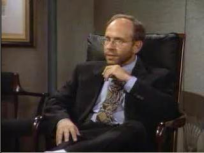 Jerry and George begin taping Jerry and everyone gives advice to their screen alter egos. The pilot doesn't get picked up, and Jerry thinks it's because Elaine dumped Russell.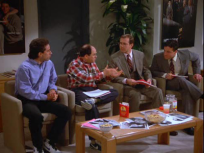 George and Jerry begin casting for the pilot.
George parks his dad's car in a handicap spot, causing a handicap woman to injure herself and an angry mob to destroy the car.
When a new show featuring a ventriloquist Arthur Crandall and his dummy, Gabbo dominates Krusty in the rankings, Krusty loses his job.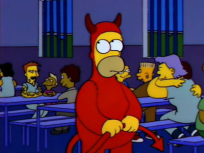 When Springfield is hit with Osaka Flu, an exhausted Marge accidentally forgets to pay for a bottle of bourbon at the Kwik-E-Mart and is arrested for shoplifting.