Episode Guide
Once Upon a Time Season 4 Episode 13 brings The Queens of Darkess to Storybrooke. This won't bode well for any of our heroes and heroines there.
The Vampire Diaries Season 6 Episode 11 will mark the show's 2015 premiere, picking up where the suspenseful winter finale left off. It is titled "Woke Up With a Monster."
Arrow gives us our next look at the Canary -- the Black Canary? -- in Left Behind, Arrow Season 3 Episode 10.
The Flash Season 1 Episode 10 is titled "Revenge of the Rogues." It will kick off 2015 for this CW series and it will feature the return of Captain Cold.
The Originals Season 2 Episode 10 marks the show's first episode of 2015. It will center around a family feud for the ages between all the Mikaelsons.
Pretty Little Liars Season 5 Episode 14 marks this show's 2015 premiere. It will find Spencer fighting for her freedom, among other pressing storylines in Rosewood.
On Homeland Season 4 Episode 12, the season concludes with Saul and Carrie returning to the US to investigate what she saw in Islamabad.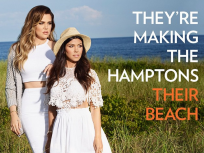 On Kourtney & Khloe Take the Hamptons Season 1 Episode 8, Scott Disick decides it is in his best interests to actually leave New York and return to The Hamptons.
On Covert Affairs Season 5 Episode 16, with assassins hot on their tail, Annie and McQuaid must figure out how to get themselves out of Argentina.
On The Biggest Loser: Glory Days Season 16 Episode 13, while in Hawaii a trainer and a player who both fear the water try snorkeling while others participate in a kayak challenge.