Episode Guide
This year Pretty Little Liars will treat fans to a Pretty Little Liars Christmas Special complete with gifts, carolling and a fancy dress party!
NFL Today host Phil Simms guest stars on the Elementary season 3 premiere.
On Family Guy, when Brian has cosmetic surgery, it leads him down a new career path.
Alaric asks Elena to look into Jo on this episode of The Vampire Diaries. Meanwhile, Caroline is all about rescuing Enzo from the grasp of Tripp.
Nina Dobrev crosses over and makes an appearance on The Originals Season 2 Episode 2. She plays the intriguing character of Tatia. Read on for more.
On Jane the Virgin Season 1 Episode 4, Jane starts to feel guilty about her feeling for Rafael. Elsewhere, Rogelio pushes Xo to let him be a part of his daughter's wedding.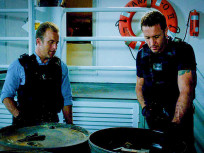 Five-0 investigates when a series of murders appears to be taken straight from a cult slasher film on Halloween on Hawaii Five-0.
On Parenthood season 6 episode 6, with business down at the Luncheonette, Crosby gets help from Jasmine while Hank and Sarah plan a game night.
On A to Z season 1 episode 5, when Andrew and Zelda decide to ditch their own Halloween traditions to throw a joint party, their friends are not happy.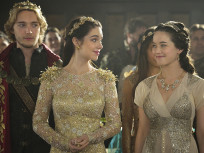 On Reign, Mary and Lola look like they are getting along fine. Find out more when the episode airs on Thursday, Oct. 30.