Watch TV Online
Watch Reaper Season 1 Episode 5
"What About Blob?"
Original Air Date:
Sam finally gets a copy of the contract that his parents signed his soul away with. The next day, Sam finds out he can't stop slipping and falling and realizes it's connected to the latest escaped soul.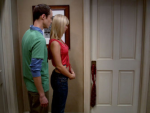 Watch The Big Bang Theory Season 1 Episode 5
"The Hamburger Postulate"
Original Air Date:
While eating at the Cheesecake Factory where Penny works, the guys run into Leslie Winkle, the girl who previously rejected Leonard. Leslie asks Leonard to play in her string quartet as the cellist, but what she really wants is him.
Watch How I Met Your Mother Season 3 Episode 5
"How I Met Everyone Else"
Original Air Date:
Ted introduces a new girl to the gang that he met on World of Warcraft. She's insecure about meeting online and makes up a story about how they met at cooking class.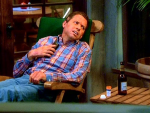 Watch Chuck Season 1 Episode 5
"Chuck Versus the Sizzling Shrimp"
Original Air Date:
When Chuck sabotages the mission of a Chinese spy, Mei-Ling Cho (Gwendoline Yeo), who was trying to save her kidnapped brother, Sarah and Casey refuse to help Chuck fix his mistake.
Watch Heroes Season 2 Episode 5
"Fight or Flight"
Original Air Date:
The title of this episode was apt: we're fighting the urge to lay into the show for its dragging, unrelated story lines… but we'll...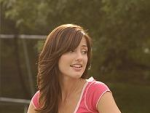 Watch Friday Night Lights Season 2 Episode 3
"Are You Ready for Friday Night?"
Original Air Date:
It is the first Friday night for the Dillon Panthers football team and things are already on the verge of chaos. Tyra and Landry wake up...