Watch TV Online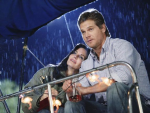 Watch Cougar Town Season 1 Episode 13
"Stop Dragging My Heart Around"
Original Air Date:
After breaking up with Jeff, Jules goes to Bobby for some comfort and after a bottle of wine things got hot; Laurie discovers something Jules and Grayson have in common; Travis' plans with Kylie don't go as planned.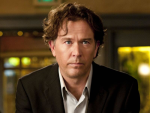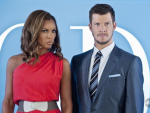 Watch Ugly Betty Season 4 Episode 11
"Blackout!"
Original Air Date:
Betty plans a karaoke party on this episode. Wilhelmina and Daniel are back at each other's throats - will a couple's counseling session smooth things over? A city-wide blackout hits New York! Read our recap to find out what happens!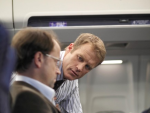 Watch Human Target Season 1 Episode 2
"Rewind"
Original Air Date:
This week's episode is titled "Rewind." In it, Chance takes on protection duty of an airplane passenger. As the plane catches fire, he puts it upon himself to save everyone else onboard.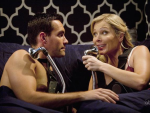 Watch Better Off Ted Season 2 Episode 10
"Lust in Translation"
Original Air Date:
Ted uses a Veridian translation device to communicate with a beautiful German executive, but the face the device uses Phil's voice is killing the mood.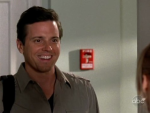 Watch Scrubs Season 9 Episode 10
"Our True Lies"
Original Air Date:
When Dr. Cox catches a student cheating, he punishes the entire class; Drew accidentally tells Denise he loves her.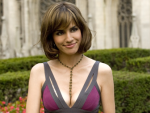 Watch White Collar Season 1 Episode 8
"Hard Sell"
Original Air Date:
White Collar moves to Tuesday nights with this episode. After Neal goes undercover in an insider trading job, Neal's life is in danger and it is up to his trust in Peter whether or not he will he will make it out alive. Read our recap to find out what happens to our favorite duo!