Adam Braverman Photos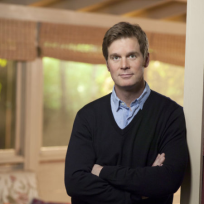 Added:
Displaying photos 25 - 25 of 25 in total
Around the Web
Want more Parenthood?
Sign up for our daily newsletter and receive the latest tv news delivered to your inbox for free!
Victor: I want you to come to my adoption ceremony.
Sydney: Why?
Victor: Because you're my sister.
Sydney: Fine.
Jasmine, you are my family!

Crosby