Penny Photos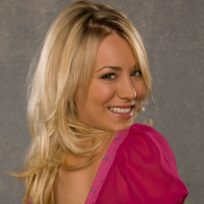 Added:
Displaying photos 109 - 109 of 109 in total
Around the Web
Want more The Big Bang Theory?
Sign up for our daily newsletter and receive the latest tv news delivered to your inbox for free!
Penny, there's only one cookie with something in the middle that solves life's problems, and that's an Oreo. Or a Nutter Butter, if you're in a pinch.

Sheldon
Penny: Hey, Sheldon, did you change your Wi-Fi password again?
Sheldon: Yes, it's "Penny, get your own Wi-Fi." No spaces.