Penny Photos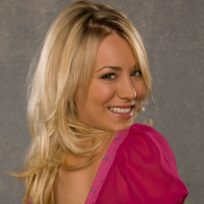 Added:
Displaying photos 109 - 109 of 109 in total
Around the Web
Want more The Big Bang Theory?
Sign up for our daily newsletter and receive the latest tv news delivered to your inbox for free!
Leonard: Hi. I'm Leonard. You are beautiful. You pop, sparkle and buzz electric. I'm going to pick you up at eight, show you a night you will never forget.
Raj: Where are we going?
Leonard: What? You're afraid of both dinosaurs and chickens.
Sheldon: Yes, but tell me a dinosaur chicken salad sandwich wouldn't hit the Mesozoic spot.