Penny Photos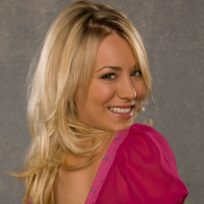 Added:
Displaying photos 109 - 109 of 109 in total
Around the Web
Want more The Big Bang Theory?
Sign up for our daily newsletter and receive the latest tv news delivered to your inbox for free!
Howard: Attention people of Earth: Tonight, there will be two moons in the sky.
Sheldon: Why do you have the Chinese character for "soup" tattooed on your right buttock?
Penny: It's not "soup," it's "courage."
Sheldon: No it isn't. But I suppose it does take courage to demonstrate that kind of commitment to soup.
Penny: How'd you see it? You said you wouldn't look.
Sheldon: Sorry. As I told you, the hero always peeks.