Birds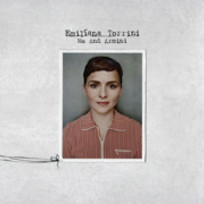 As Heard On:
Birds Lyrics
Let's stay awake and listen to the dark.
Before the birds, before they all wake up.
It's the ending of a play and soon begins another.
Hear the leaves applaud the wind.

See the sun come rising and white-wings start to fly.
Like strings of pearls in the firey sky.
I don't want to close my eyes, don't want to leave the stage now,
As the leaves applaud our stay.

Lend me yours wings and teach me how to fly.
Show me when it rains, the place you go to hide.
And the curtains draw again and bow - another day ends.
The leaves applaud the wind.
****** Listen on
iTunes
******
Did you say it? 'I love you. I don't ever want to live without you. You changed my life.' Did you say it? Make a plan. Set a goal. Work toward it, but every now and then, look around; Drink it in 'cause this is it. It might all be gone tomorrow."

Meredith (closing voiceover)
Lexie: [narrating] Grief may be a thing we all have in common, but it looks different on everyone.
Mark: It isn't just death we have to grieve. It's life. It's loss. It's change.
Alex: And when we wonder why it has to suck so much sometimes, has to hurt so bad. The thing we gotta try to remember is that it can turn on a dime.
Izzie: That's how you stay alive. When it hurts so much you can't breathe, that's how you survive.
Derek: By remembering that one day, somehow, impossibly, you won't feel this way. It won't hurt this much.
Bailey: Grief comes in its own time for everyone, in its own way.
Owen: So the best we can do, the best anyone can do, is try for honesty.
Meredith: The really crappy thing, the very worst part of grief is that you can't control it.
Arizona: The best we can do is try to let ourselves feel it when it comes.
Callie: And let it go when we can.
Meredith: The very worst part is that the minute you think you're past it, it starts all over again.
Cristina: And always, every time, it takes your breath away.
Meredith: There are five stages of grief. They look different on all of us, but there are always five.
Alex: Denial.
Derek: Anger.
Bailey: Bargaining.
Lexie: Depression.
Richard: Acceptance.