In the Morning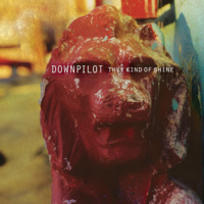 As Heard On:
Lucas: I need you to trust me and believe me when I tell you that my heart is with you. Part of me feels like ever since we got back together you've been waiting, waiting to push me away.
Brooke: Oh great, so you kiss Peyton, again, and I'm pushing you away!?
Lucas: I love you Brooke, I don't know how else to say it.
Brooke: How about how you show it? I'm not pushing you away Lucas. I am holding on for dear life, but I need you to need me back. Okay, why wouldn't you tell me about the kiss and why didn't you call me while you were away and why won't you ever just let me all the way in? We have to go give our toasts now, about love.
Peyton: Make a wish and place it in your heart. Anything you want. Everything you want.
Lucas: Do you have it? Good. Now believe it can come true. You never know where the next miracle is going to come from, the next smile. The next wish come true.
Peyton: But if you believe that it is right around the corner. And you open your heart and mind to the possibility of it. To the certainty of it.
Brooke: You just might get the thing you're wishing for.
Nathan: The world is full of magic. You just have to believe in it. So make your wish. Do you have it?
Haley: Good. Now believe in it. With all your heart.