Love's Lost Guarantee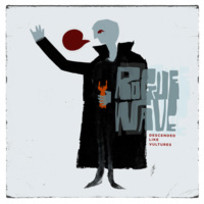 As Heard On:
Love's Lost Guarantee Lyrics
fires rain down from the north
hell is here, from what a source
man lost his will to machine
herringbone, maybelline

and then you go for your one shot
to where you are

bad vibes and love on the side
the maitre'd would help confide
mirrors are hard to come by
when eyes are closed
and hands are tied

and then you go for your one shot
to where you are
what you need
is so guaranteed

love comes like a Kennedy curse
the victom role was well rehearsed
you can paint over any mistake
but you can't remove
the original fake
****** Listen on
iTunes
******
Happiness is not a destination. It is a mood, it is not permanent. It comes and goes and if people thought that way then maybe people would find happiness more often.

Julian
Peyton: Imagine a future moment in your life where all your dreams come true. You know, it's the greatest moment of your life and you get to experience it with one person. Who's standing next to you?
Lucas: Umm, Kate Bosworth.
Peyton: Luke, come on, it could be anybody you know. Your mom, Haley...
Skills: Your boy Skills.
Peyton: Who's it gonna be?
Lucas: Brooke.
Peyton: Alright, if that's what you really want, then I have a way for you to get her back.