We Want War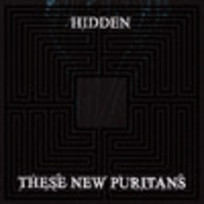 As Heard On:
We Want War Music Video
We Want War Lyrics
Some of these trees have been growing for years
the leaves on the floor must be five metres deep
the paths are a labyrinth or even a trap
some tides don't turn some things never come back.
Secret recordings were made in the marsh
I bore a hole in the tree just to see
Knights dance in molecules, here's Gallahad
They're rising back up, they're rising back up.
Shadows dance back up, it's happening again
If you listen carefully you might hear them whisper:
"We hold all the secrets, we hold all the words; but they're scrambled and broken so you'll never know"
(And that the Thames flows beneath the grass?)
Can't you see them floating like black ash?
Can't you feel them crawling down your back?
Can't you feel them breathing down your neck?
Sea breeze, sea breeze.
****** Listen on
iTunes
******
They say the passage of time will heal all wounds, but the greater the loss, the deeper the cut and the more difficult the process to become whole again. The pain may fade, but scars serve as a reminder of our suffering and make the bearer all the more resolved never to be wounded again. So as time moves along we get lost in distractions, act out in frustration, react with aggression, give in to anger, and all the while we plot and plan as we wait to grow stronger, and before we know it, the time passes. We are healed. Ready to begin anew.

Klaus
Rebekah: I know you hate me, but what's done is done.
Klaus: What's done is never done. It remains within us, the story we tell ourselves so we know who we are. A vicious father, a bastard son, and the sister who betrayed him. Perhaps it's time for a new story.