The Originals Episode Guide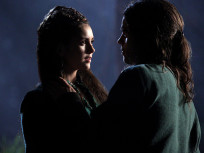 Nina Dobrev crosses over and makes an appearance on The Originals Season 2 Episode 2. She plays the intriguing character of Tatia. Read on for more.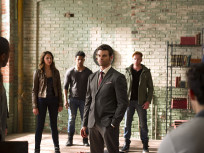 Elijah, Klaus and company continue to try and take over the French Quarter on The Originals Season 2 Episode 4. Read on for a recap of the installment.
Klaus and Hayley team up to lead the wolves on The Originals Season 2 Episode 2. Elijah and Marcel work together to find the White Oak Stake.
When The Originals Season 2 begins, Klaus, Elijah, and Hayley are preparing to regain control of New Orleans. To do so, they team up with Marcel.
Elijah and Klaus embark on a search for the baby to close out The Originals Season 1. Hayley makes a heartbreaking choice.
Klaus and Elijah set in motion a plan to arm the werewolves on The Originals, while Marcel rallies his vampire army.
Hayley and her child fall into trouble on The Originals this week as people gather to remember Father Kieran. Genevieve has issues controlling some of the younger witches.
Kieran experiences a violent episode on this installment of The Originals, while Klaus and Elijah disagree over the best way to handle the Crescent Wolves.
Klaus continues to act against Elijah on this episode of The Originals, as tension mounts between the vampires, witches, and werewolves in New Orleans.