Community Clips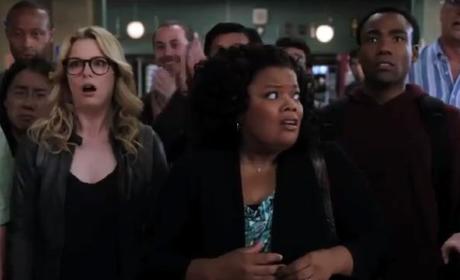 Community Sneak Peek: Welcome to The Hunger Deans!
Community Season 4 finally gets underway next month. Check out a clip from the premiere now.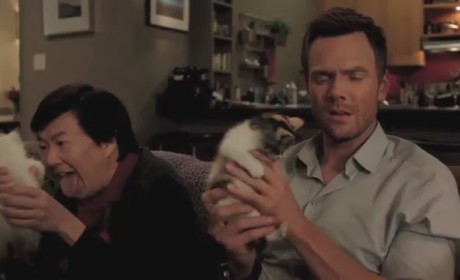 Community Season Premiere Clip: Christmas Cats!
Community finally returns on February 7. Watch a clip from the holiday-themed premiere now.
Annie: The midterm dance will need a visual theme. Like, 'Let's blow off steam,' and it's trains!
Chang: I have an idea!
Annie: Chang, your last idea was to murder.
It's called a Complisult. Part compliment, part insult. He invented them. I coined the term. See what I just did there? That was an explainabrag.

Britta