Community Clips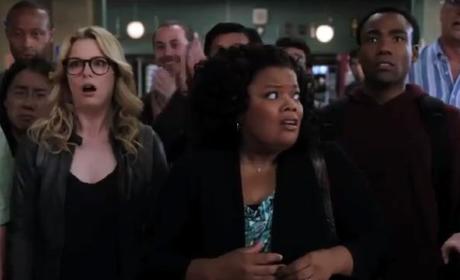 Community Sneak Peek: Welcome to The Hunger Deans!
Community Season 4 finally gets underway next month. Check out a clip from the premiere now.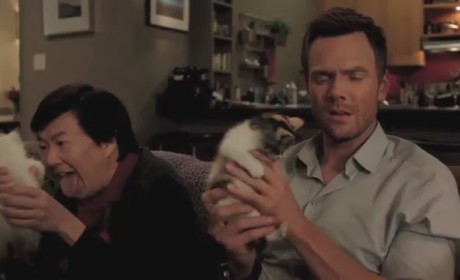 Community Season Premiere Clip: Christmas Cats!
Community finally returns on February 7. Watch a clip from the holiday-themed premiere now.
Britta: I'm a psych major! Words are my weapons!
Security Guard: I'm a security guard. Weapons are my weapons.
Annie: The midterm dance will need a visual theme. Like, 'Let's blow off steam,' and it's trains!
Chang: I have an idea!
Annie: Chang, your last idea was to murder.