Community TV Ratings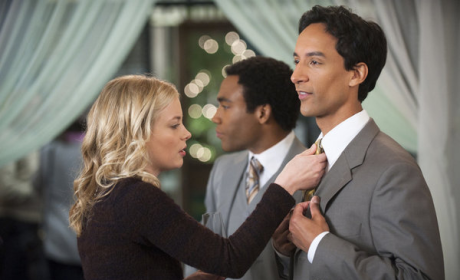 TV Ratings Report: Go Human Beings!
Community returned to huge ratings last night. Pop, pop, fans! Pop, pop!
Britta: I'm a psych major! Words are my weapons!
Security Guard: I'm a security guard. Weapons are my weapons.
Annie: The midterm dance will need a visual theme. Like, 'Let's blow off steam,' and it's trains!
Chang: I have an idea!
Annie: Chang, your last idea was to murder.