TV Fanatic Works Better with Prime Instant Video
Watch Grimm Online
We know you want to watch Grimm online, so we've made it very easy for you here at TV Fanatic! Pick your favorite outlet and watch Grimm online today!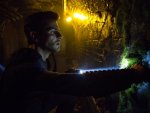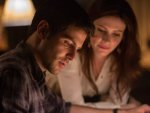 Watch Grimm Season 3 Episode 6
"Stories We Tell Our Young"
Original Air Date:
Hank and Nick how to figure out what to do about a demon possession involving the Wesen Council on Grimm.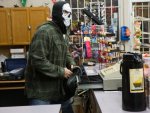 Watch Grimm Season 3 Episode 5
"El Cucuy"
Original Air Date:
An old Spanish legend may be the source of a series of vigilante incidents while Juliette learns moren about Nick's mother on Grimm.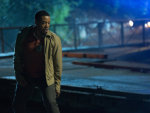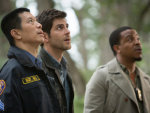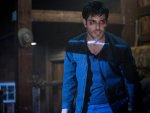 Watch Grimm Season 3 Episode 2
"PTZD"
Original Air Date:
The gang tries to track down Nick and reverse his condition while Capt. Renard attempts to handle a zombie attack.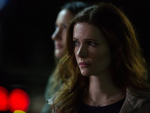 Watch Grimm Season 3 Episode 1
"The Ungrateful Dead"
Original Air Date:
Welcome back, Grimm fans! The Ungrateful Dead is the season three premiere of this fun NBC drama.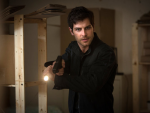 Watch Grimm Season 2 Episode 22
"Goodnight, Sweet Grimm"
Original Air Date:
On the Grimm season 2 finale, as the attacks involving the undead continue, Nick asks Monroe and Rosalee for help.
Watch Grimm Season 2 Episode 21
"The Walking Dead"
Original Air Date:
Nick and Hank wonder if there are zombies in Portland when they investigate people who are turning up dead more than once on Grimm.
Don't take any chances - watch Grimm online! Grimm follows David Giuntoli as Nick Burkhardt, a Portland Police detective who is a descendant of the legendary Grimm brothers - and discovers that there's much more to his heritage than he ever imagined. Nick's dying aunt tells him about the monsters that live all around him, and soon he begins to see them for himself: Hexenbiest, Blutbad, Fuchsbau, and many more - they seem endless. Some want to just live and be left alone, blending in with human society - but others, the bad ones, need to be stopped, and that's where the Grimms come in. Armed with a trailer full of Grimm lore and deadly weapons entrusted to him by his aunt, Nick must learn all he can, and fast, because there are mysterious forces and centuries-old feuds at work. When you watch Grimm online, you're plunged into a world of monsters, Old World conspiracies, magic, and danger as Nick starts to discover what it truly means to be a Grimm. Grimm also stars Sasha Roiz (Captain Sean Renard), Silas Weir Mitchell (Monroe), Russell Hornsby (Detective Hank Griffin), Bitsie Tulloch (Juliette Silverton), Bree Turner (Rosalee Calvert), Claire Coffee (Adalind Schade), and Reggie Lee (Sergeant Wu). Watch Grimm online now!