Homeland Emmy Awards
VOTE: Lead Actress in a Drama
Who should win Lead Actress in a Drama at the Emmys? Here are the nominees!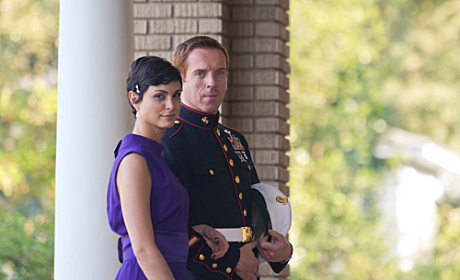 Emmy Watch: Morena Baccarin on First Nomination, An "Impossible Situation" on Homeland
Morena Baccarin is nominated for an Emmy. Read on for an exclusive interview with the Homeland star, as she reacts to this honor and also teases Season 3.
There's a theory, men secretly fear their wives are crazy and women secretly fear their husbands are losers.

Martha
Carrie: I missed something once before. I won't, I can't let that happen again.
Saul: It was ten years ago. Everyone missed something that day.
Carrie: Everyone's not me.