Watch Intelligence Online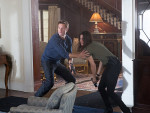 Watch Intelligence Season 1 Episode 3
"Mei Chen Returns"
Original Air Date:
Gabriel finds out that Mei Chen is still alive and has a chip even more powerful than his own on Intelligence.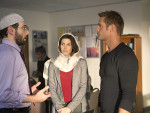 Watch Intelligence Season 1 Episode 2
"Red X"
Original Air Date:
Cybercom investigates a bombing at a U.S. Marine base and uncovers a new, chemically undetectable bombing material on Intelligence.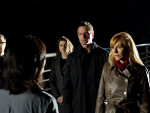 Director Strand: You think protecting the President is more important.
Riley: Respectfully, Ma'am, it is more important.
Director Strand: Funny, he didn't think so.
Technology is not revolutionary. It's evolutionary. I like that.

Dr. Cassidy