Suits News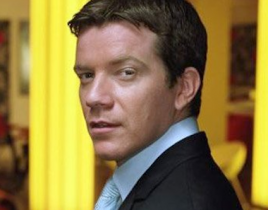 British actor Max Beesley has nabbed his first major role on American television. The star will recur on Suits Season 3 as Stephen Huntley, the right-hand ...
USA Network has announced its summer premiere schedule, which will include a couple TV Fanatic favorites and a promising new series. Scroll down now and se...
With the Suits Season 2 finale airing last week, it's time to assess the past 16 episodes of this USA Network smash. What worked? What failed? What do we h...
The "War" we waited for all year finally arrived on the Suits Season 2 finale, but the parties at issue were quite the surprise. I always expected the batt...

The Pearson firm is about to go to "War." That's the ominous title of next Thursday's Suits Season 2 finale, as the following promo makes it very clear tha...
This week, Suits made storming the shores at "Normandy" seem a much less daunting task than combating the ongoing battle for the future of what is, for now...

"He's Back" is the understatement of the century. Daniel Hardman returned to Suits this week, guns blazing, to deliver another volley in the ongoing civil ...

"Zane vs. Zane," Bennett v. Litt, Zane v. Pearson, Zane v. Spector… this installment of Suits was one big battle royale between some of the hardest ...

As I speculated after "Blind-Sided," it appears there is "Blood in the Water" - and Pratt and Gould wasted no time in seizing upon the wound. Y...

The battle has only just begun on Suits Season 2. On Thursday's "Blood in the Water," the firm will still be recovering from its showdown with Daniel&helli...