The Bold and the Beautiful Season 20 Episode 94
November 28, 2007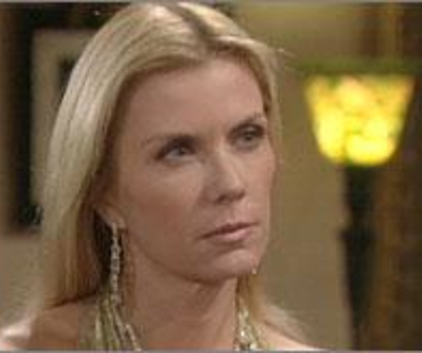 Recap
PART ONE: Bridget (Ashley Jones) stops by to let Nick know that his son's immune system is almost normal and baby can go out in public. Brooke interrupts and is pleased by the news. Nick (Jack Wagner) hands Brooke the papers Taylor finally signed. Brooke (Katherine Kelly Lang) is outraged Bridget is not breast feeding but Nick and Bridget both argue that he needs the formula.
PART TWO: Nick reminds her  it's his and Taylor's (Hunter Tylo) son and Bridget pleads with her mother to stop this. Thanking him for giving her a photo of Jack, Brooke starts crying and claims she's scared for her family. She stares at him when he doesn't hug her. Pam slips into Stephanie's dark hospital room and finds her sister sleeping. Approaching the bed, Pam hints that the person who did this may return to finish the job.
PART THREE: Eric (John McCook) assures Donna (Jennifer Gareis) he knows she didn't shoot Stephanie. He mentions that Pam showed up unexpectedly and when he mentions the family dynamics, Donna quickly guesses that she had motive to shoot Stephanie. Pam eyes them and, later, hands Donna her shredded underwear and threatens to sick her barking dog on her if she ever comes back.
Show:

Season:

Episode Number:

94
Want more The Bold and the Beautiful?
Sign up for our daily newsletter and receive the latest tv news delivered to your inbox for free!