Klaus Has Issues 12 Best Rebekah Mikaelson Quotes from The Originals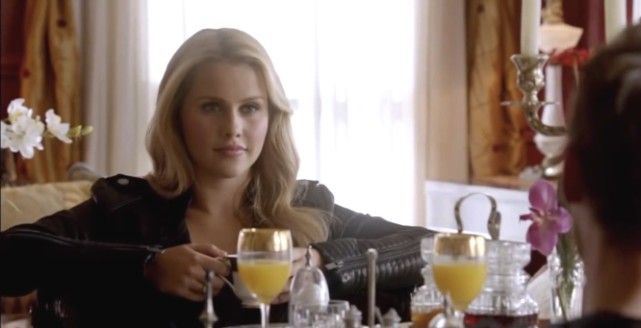 Rebekah: Perhaps I'm concerned that if I voice my opinion about what you did to Elijah, I will end up on the wrong side of your toxic hybrid teeth.
Klaus: Poppycock! I would never bite you...you know my preferred method of punishment for your indiscretions is the dagger.
Rebekah: There is something fundamentally wrong with you.
Rebekah puts her brother in his place in this Originals scene. Or she tries to at least.
They say the passage of time will heal all wounds, but the greater the loss, the deeper the cut and the more difficult the process to become whole again. The pain may fade, but scars serve as a reminder of our suffering and make the bearer all the more resolved never to be wounded again. So as time moves along we get lost in distractions, act out in frustration, react with aggression, give in to anger, and all the while we plot and plan as we wait to grow stronger, and before we know it, the time passes. We are healed. Ready to begin anew.

Klaus
Hayley: What is it with you two? You say you hate him but the way you deal with him it's so clear. Even when you hate him you still love him.
Rebekah: I guess when you spend a thousand years with someone deciding to quit them is like losing a part of yourself. But sometimes the hate is just so powerful