Sue Sylvester Videos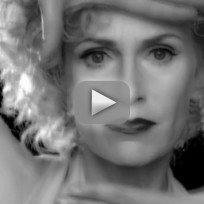 Added:
Displaying 1 video
Around the Web
Want more Glee?
Sign up for our daily newsletter and receive the latest tv news delivered to your inbox for free!
Beiste: Dr. Jones said the new end of world date is September 27, 2014
Brittany: That gives us like two whole years of giving love and brutal honesty to everyone we know.
Relationships are a lot like flowers. If you find the right seed, put it in good soil, give it water and sunlight, bam. Perfect bud. And then comes winter and the flower dies. But if you tend that garden, spring will come along and that flower will bloom again.

Finn