Intelligence Videos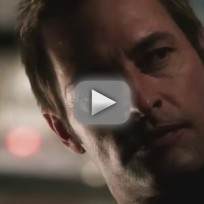 Added:
Displaying 1 video
Around the Web
Want more Intelligence?
Sign up for our daily newsletter and receive the latest tv news delivered to your inbox for free!
Director Strand: You think protecting the President is more important.
Riley: Respectfully, Ma'am, it is more important.
Director Strand: Funny, he didn't think so.
Technology is not revolutionary. It's evolutionary. I like that.

Dr. Cassidy