TV Fanatic Works Better with Prime Instant Video
40,000 other titles are available to watch now.
Past Life Videos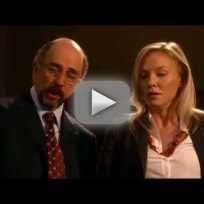 Added:
Displaying 1 video
Around the Web
Want more Past Life?
Sign up for our daily newsletter and receive the latest tv news delivered to your inbox for free!
Price: I guess sometimes evil is just evil. I'll say this, I would have never believed what just happened it I hadn't seen it with my own eyes.
Kate: The greater the doubt, the greater the awakening.
Price: Wow, that's pretty profound for being up all night.
Kate: It's Einstein; I saw it on a bumper sticker once.
Price: It must be hard being so damn right all the time.
Kate: It is a burden, but I've lived with it.
Price: Just so you know, I still think you're crazy.