Jessica Lange Videos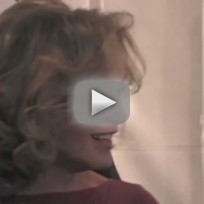 Added:
Displaying 1 video
Around the Web
Want more American Horror Story?
Sign up for our daily newsletter and receive the latest tv news delivered to your inbox for free!
Gloria: Where are you going?
Dandy: I don't know. Maybe St. Petersburg where they have real caramel corn, not that cardboard
they sell at the freak show!
Nein. Nein. No matinees. No. People don't come to see freaks in the heat of day, they come in the evening when the darkness moves in and speaks of mystery and the unknown. When logic loosens it's vice grip and the imagination comes out to play. Night allows the stars to shine and we come alive. No. Daytime is for kiddie shows, clouds and cupie dolls. If that's what you're used to, but you're in a real freak show now. MY freak show!

Else