Jessica Lange Videos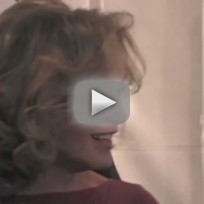 Added:
Displaying 1 video
Around the Web
Want more American Horror Story?
Sign up for our daily newsletter and receive the latest tv news delivered to your inbox for free!
There are three reasons I deal with women; sex, money or makin' me sandwiches. And unless you're planning on going into my kitchen and slapping some ham between two slices of bread, this conversation is over.

Joe
Billie: Her husband murdered her with an ice pick.
Constance: It's hard to keep good help.