TV Fanatic Works Better with Prime Instant Video
40,000 other titles are available to watch now.
Penn Badgley Videos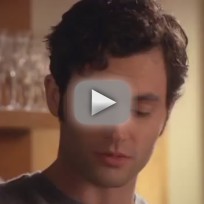 Added:
Displaying 1 video
Around the Web
Want more Gossip Girl?
Sign up for our daily newsletter and receive the latest tv news delivered to your inbox for free!
And who am I? That's one secret I'll never tell ... You know you love me. XOXO, Gossip Girl

Gossip Girl
Blair: Fashion is the most powerful art there is. It's movement, design and architecture all in one. It shows the world who we are and who we'd like to be. Just like your scarf suggests that you'd like to sell used cars.
Dan: Vanessa gave me this scarf.