You've seen him play a brilliant, compassionate doctor on TV. Soon, you may see Isaiah Washington in a series of public service announcements aimed at raising Americans' awareness of a chronic neurological disorder.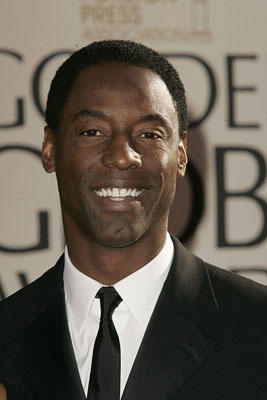 The
Narcolepsy Network
announced this week that Washington, who stars as
Dr. Preston Burke
on
Grey's Anatomy
, will be featured in
three TV spots
to increase understanding of the sleep disorder. Researchers estimate that narcolepsy, which is defined as the brain's inability to regulate sleep-wake cycles normally, affects approximately
200,000
men, women and children in the U.S. A vast majority of narcolepsy patients remain undiagnosed.
"Due to my role, I have been exposed to many difficult health disorders that people must deal with every day of their lives," Washington said. "A close friend of mine has narcolepsy, so I have seen how devastating it can be. While we all know what it's like to have a bad night's sleep, most of us can't imagine what life would be like if that happened every night. People living with narcolepsy need to know they are not alone and that they can get help."
The three public service announcements featuring Washington are being distributed as part of National Sleep Awareness Week, which takes place March 27-April 2. The annual awareness campaign coincides with the return to Daylight Savings Time on April 2, when clocks "spring forward" and everyone loses an hour of sleep. This time of year, more than any other, is when sleep will be on the minds of most Americans.
The Narcolepsy Network's campaign aims to be public, educational, and informative. In addition to the public service announcements featuring Washington, the Network has produced an educational brochure on the subject that will be distributed across across the country to physicians' offices. It will also be made available to the public via the website and toll-free number. The organization is thrilled to have Washington on board.
"We're very excited as an organization to have Isaiah Washington involved in this effort to educate the public," said Dr. Eveline Honig of the Narcolepsy Network. "For too long, narcolepsy has been a subject that has not received enough attention. It is critical for us to reach the public with signs and symptoms of narcolepsy so that those who are suffering from the condition can seek treatment. The good news is that there are newer and better treatments for narcolepsy. While there is no cure yet, symptoms can be controlled in most cases."
Steve Marsi is the Managing Editor of TV Fanatic. Follow him on Google+ or email him here.