If Grey's Anatomy has the nerve to take a summer vacation, at least it's going out with a bang for us this week.
As many of you are probably aware, this week's season finale is a two-part, two-night, three-hour event. It kicks off Sunday at the usual time, 10 EDT, with "17 Seconds." According to our sources, there's a lot going on during this episode. Namely,
Dr. Burke
and Izzie trying desperately to find a new heart for
Denny
(right), George working closely with Derek, Meredith getting paired up with Calli on a surgical task, and Finn continuing to treat Doc's dog medical problems.
Whatever transpires Sunday night will carry over to Monday, where back-to-back episodes will air from 9-11. Part two of the three-hour finale is "The Deterioration of the Fight or Flight Response," which could mean any number of things based on the information we have now. The final episode of season two, "Losing My Religion," marks the return of creator and executive producer Shonda Rhimes to the director's chair. Rhimes' last directorial effort was the acclaimed two-part Super Bowl Code Black extravaganza.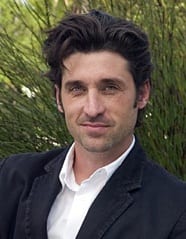 For those of you who wish to get your Grey fix earlier in the weekend, ABC's news magazine program,
20/20
, is devoting an entire episode to the hit medical drama on Friday night at 9. From the previews, it looks as if there will be many "behind the scenes" looks at the medical mysteries portrayed, as well as some great shots of Patrick Dempsey's hair. In the meantime, check out our
episode guide
and list of
quotes
from last week's "Damage Case."
As always, if we hear any more Grey's Anatomy rumors pertaining to this weekend's finale, we will be sure to pass them along to you. Happy viewing!
Steve Marsi is the Managing Editor of TV Fanatic. Follow him on Google+ or email him here.