Former American Idol contestant Kimberley Locke is apparently still recording and will release the first single from her sophomore album, Based on a True Story, early next week.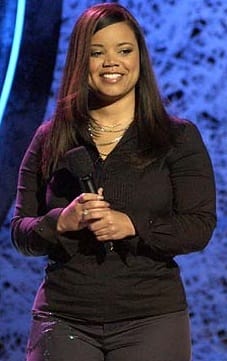 The first track is entitled "Supawoman." This most likely is a misspelled, clever hybrid of the words "super" and "woman."
"It's about being a strong, independent woman and finding a partner, a man who can come in and work with you, with all of your strong attributes, and not be intimidated by you," Locke told Billboard.com of the single, which will be available July 4 via iTunes.
The album is set for release in September via Curb Records. "Supawoman" is one of the nine songs Locke helped pen for the album. The artist, who lost out to runner-up Clay Aiken and winner Ruben Studdard on the second season of Idol, says the writing process was therapeutic for her during a rough time in her life.
"I was engaged, and the engagement fell apart. There were so many emotions and feelings inside of me that (songs) literally were just pouring out of me," Locke said. "It was a really great experience. I think being paired with people who have a strong talent for writing really brought something out in me. Otherwise I don't know if I would have been able to do it."
Based on a True Story is the follow up to Locke's 2004 debut, One Love, which peaked at No. 16 on the Billboard 200. The singles "8th World Wonder" and "I Could" both reached the top 10 on the Billboard Adult Contemporary chart.
Matt Richenthal is the Editor in Chief of TV Fanatic. Follow him on Twitter and on Google+.