Clay Nation is getting restless.
At least
some members
are, according to various blogs. Fans are wondering why their favorite
Idol
has been absent as of late. While it's true that our main man
Clay Aiken
hasn't been in the news too much lately, although he's got at least several good reasons. Not only is he busy with his foundation and other charities, but Clay has been working on his new album, the follow-up to his 2003, double-platinum sm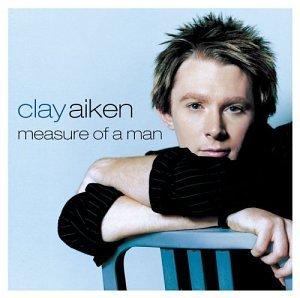 ash hit,
Measure of a Man
(right).
Dick Hodgin, a partner and producer at Osceola Music in Raleigh, N.C., reports that Aiken was recently recording some vocal tracks at Osceola.
"And we got a keeper vocal on Sunday," Hodgin said.
There's been talk of a fall release for Clay's as-yet-untitled third full-length CD, but his official site is still vague on the release day, and it it looking like it may not hit stores until the end of the year, if not in early 2007.
Matt Richenthal is the Editor in Chief of TV Fanatic. Follow him on Twitter and on Google+.