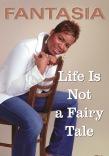 The first telecast of
The Fantasia Barrino Story: Life is Not a Fairy Tale
attracted about
6.6 million
viewers Saturday, the second largest audience for a Lifetime movie in in the network's 22-year history.
The telecast of the much-anticipated Fantasia Barrino biopic ranked second among all cable programming last week, trailing only an episode of The Closer on TNT. An encore Sunday night ranked seventh for the week with an impressive 5 million viewers.
Some people loved it. Many were inspired. Others were not so impressed. American Idol executives say they are portrayed unrealistically. The AIW staff has read many reviews and thought readers might want to hear what other fans are saying. Here's what one Idol blog, foxesonidol.com, had to say:
~~~~~~~~~~~~~~~
Lifetime movies generally fall into one of two categories -- the "I don't love you anymore and now you must die" dramas or "my life has been hell but I have overcome the odds" inspirational true stories. Both are normally full of clichés and are usually fairly predictable, but frequently, the inspirational true stories really are inspiring.
Such is the case with
The Fantasia Barrino Story: Life is Not a Fairy Tale
. The movie, in which Fantasia plays herself from her teens through winning American
Idol
, certainly has its share of clichéd moments, but overall, it accomplishes its mission.
Fantasia's story is inspiring. I don't think anyone can dispute that. The movie opens with Fantasia in her Idol dressing room being confronted by two of the show's producers whose mission is to inform her about the hatred that is being spread about her on the Internet.
They are offering her an "out" if she wants to take it, but instead, the discussion triggers a Star is Born-esque flashback. Fantasia stares at her reflection in the mirror and begins to think back over her life. We are transported back in time, and the movie kicks into gear.
We watch a young Fantasia, played beautifully by Jamia Simone Nash, become the star of her family's gospel singing group. The family is offered a shady record deal, which is brokered by Fantasia's domineering cad of a father Joe, played by Kadeem Hardison.
Other kids pick on Fantasia in school, making fun of her and calling her stupid. Fantasia then morphs into her teenage self, still looking for love and acceptance, finding only heartache and abuse from her n'er-do-well boyfriend.
Ultimately, she ends up pregnant, living in subsidized housing, and pondering a rather dismal future. Still, she wants to sing, and when she learns that American Idol is holding auditions in Atlanta, she talks her brother Rico into accompanying her.
She makes the first cut, but somehow is locked out of the arena when it's time to go in for the second round. Her guardian angel turns out to be a security guard who had heard her sing the day before and believes that she has what it takes to win. He lets her in, and she becomes the last person to audition that day.
Loretta Devine (an underrated actress who has a recurring role on ABC's Grey's Anatomy) is excellent as Addie Collins, Fantasia's preacher grandmother, and Viola Davis is convincing as Fantasia's long-suffering mother, Diane. While Fantasia's acting is far from stellar, she digs into her own personal experience and brings her teenage self to life in a way that is actually rather impressive.
The best scene in the movie comes when a very pregnant Fantasia returns to her grandmother's church to seek refuge and comfort from those who know and love her best. She appears in silhouette at the church door, and with tears streaming down her face, begins singing.
Her mother embraces her, and the entire congregation gathers round to rejoice in her return. It's a Lifetime moment, but also evidence that Fantasia really can act.
What drags this movie down is not the content or the acting, but rather the choppy editing. Too much is left to conjecture and the viewer is left with some rather obvious questions. We understand that at some point Joe Barrino leaves his wife, but it isn't clear when or why (other than the fact that he was portrayed as a jerk).
Fantasia continued to sing with her family until she was at least 15, but we never see any of that. Several performances from Idol, including "Summertime," are shown, but we don't get to see her finale performance of "I Believe," which would have brought the message home loud and clear.
For a Lifetime movie, this one hits the spot. Fantasia overcame enormous odds and realized a dream that only four other people share. Her talent and spirit were never broken, and her story sends a message that it is possible to beat those odds and realize one's dreams no matter how great the obstacle. It's not a fairy tale.
Fantasia's fans, and even her detractors, watched her dream unfold on live TV. There really isn't anything much more compelling than that.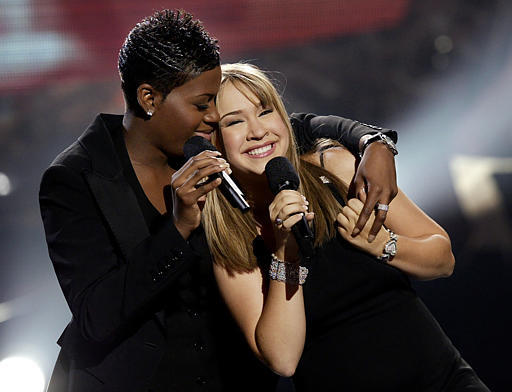 Matt Richenthal is the Editor in Chief of TV Fanatic. Follow him on Twitter and on Google+.