With Season 6 coming up before you know it, song selection is paramount to any contender's chances. This year's American Idol hopefuls should start boning up on the classics, if judge Simon Cowell's favorite songs are any indication.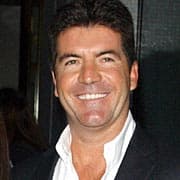 The sometimes surly Brit shared his playlist of all-time favorites on BBC Radio 4's "Desert Island Discs," revealing eight tracks that he couldn't live without if he were stranded in a remote area (which some fans undoubtedly wish here a reality). Only one, Daniel Bedingfield's "If You're Not the One," was released in the past 30 years.
Tops on Cowell's list is Bobby Darin's "Mack the Knife," which he called "the best song ever made, ever produced, ever sung."
Herb Alpert's "This Guy's in Love With You" is his pick for "sexiest song ever," while he named Charles Aznavour's "She" among "the most beautiful songs of all time." Cowell also said, according to MTV, that if given the choice of one item to bring to a deserted island, he'd choose a mirror.
Why? "Because I'd miss me."
Matt Richenthal is the Editor in Chief of TV Fanatic. Follow him on Twitter and on Google+.