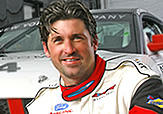 Grey's Anatomy
star
Patrick Dempsey
has another life away from the set of the hit ABC medical drama. He is part of the Hyper Sport racing team, at the wheel of the
No. 54
New York & Company Mustang, and loving it.
"My wife got tired of me sitting on the couch on Sundays watching the Speed Channel and said, 'Get up and go do a Skip Barber racing program for three days,' That started the bug," he said.
Then, when Patrick was asked to do an ad campaign for New York & Company, alongside co-star Ellen Pompeo, things took off from there. The women's chic clothing company decided its logo would look great on Patrick's Ford Mustang, and a sponsorship was born.
"I really enjoy working with Ellen. She has a good energy, photographs well and we have great chemistry. I am glad I [decided to do the ad]," Patrick told ET. "It shows what a wonderful company New York & Company is to think outside the box to put their label and their belief into this race team."
Fans of Patrick can win a day (actually three days) at the races with the dreamy TV doctor by entering the New York & Company sweepstakes. The grand prize winner will be flown to Alton, Va., for the 2006 Grand Am Championship finale. The deadline to enter is September 4.
One of the benefits of his racing is the contrast with his work as an actor, and how it keeps his character, Dr. Derek "McDreamy" Shepherd, fresh.
"It is a really great release for me. I come back appreciating my day job so much more. I find that I work harder and I am clear mentally going into it."
As for secrets from the third season of Grey's Anatomy, Dr. McDreamy isn't talking. His boss, after all, is Shonda Rhimes.
"A lot of questions that were unanswered last year are getting answered," he said cryptically.
He did share that the acclaimed Diahann Carroll will be guest starring.
"She looks amazing. She comes in with such an aura. I say this in a great way. She is a true diva. She brought [such] an elegance and a level of intensity that people were really excited she was there," Dempsey said.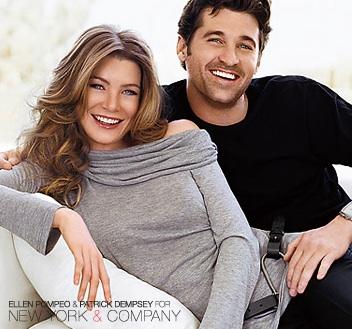 Steve Marsi is the Managing Editor of TV Fanatic. Follow him on Google+ or email him here.