Today is the day we've all been waiting for. Well, actually, that's next Thursday -- the start of Season 3. But today is a close second.
The news: Both the complete Season 2 DVD and the wonderfully ecclectic Soundtrack Volume 2 have finally been released!
BUY YOUR COPIES today using the above links. Both will surely bring you enjoyment in the days, months and years to come.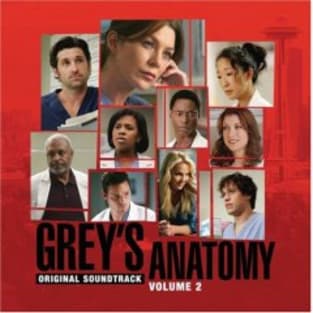 Both of these products will likely be flying off the shelves faster than Meredith's clothes after a night of boozing at the Emerald City Bar. Sorry, cheap shot. Since the Season 2 DVD is "Uncut," we've decided that the Insider shouldn't hold back, either! Just kidding, Mer. We love you!
The DVD features the entire second season along with four extended episodes and five hours of bonus features on six discs. The soundtrack features 17 of the best songs as selected by the Grey's Anatomy producers. Awesome.
Steve Marsi is the Managing Editor of TV Fanatic. Follow him on Google+ or email him here.