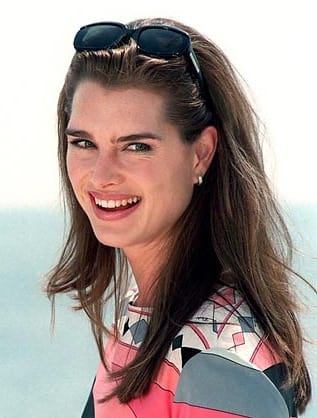 There's nothing like
Patrick Dempsey
to bring two girls together.
Brooke Shields (right) is now saying she has a new TV pal, and it's the fiancée of the man who once criticized her for taking antidepressants.
Shields, 41, told ABC news that she's "absolutely" friends with 27-year-old former Dawson's Creek star Katie Holmes, who is currently planning her wedding to Tom Cruise in Italy. The two bonded over Grey's Anatomy and have gone on to be good friends.
Though separated by 14 years, the two actresses have more in common than just a fondness for hot TV doctors. Seven months ago, they gave birth on the same day at the same hospital. Shields' second daughter, Grier, and Holmes' first child, Suri, share an April 18 birthday.
"Life is really short," Shields said. "And when you see these babies … I think you never know how life is going to bring people together, and it can be absurd and it can be interesting."
Several weeks ago, however, Shields acknowledged that she and Cruise buried the hatchet, and that he had apologized to her.
Not only have they let bygones be bygones, she now confirms that she and Holmes get together to watch Grey's Anatomy.
"It's true. There were a bunch of us here and we were insane about it, and you weren't allowed to speak or talk," said Shields. "Everyone was in my living room and [I] got this new TV... I love them, the acting is so great and it's such a good soap opera -- love it, it's fun."
Amen, Brooke. Amen to that.
Steve Marsi is the Managing Editor of TV Fanatic. Follow him on Google+ or email him here.