Are you ready for American Idol chocolate bars, American Idol ice cream and American Idol Monopoly games?
More revenue: All of the above are either done deals or in stages of negotiation and are part of a push by American Idol owner Fremantle Media to wring even more revenue out of what already may be the most lucrative multimedia property of all time.
Conservatively valued at $2.5 billion as a franchise, the American Idol empire already brings in $500 million a year in TV ad dollars, including a number of $30 million to $50 million core sponsorship packages, music sales, live tours - read: more sponsorship revenue as well as ticket sales --and an explosion of products from 40 licensees.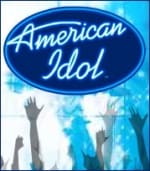 Entire program online: But that's just the beginning. Despite the TV show being crammed with ads from 137 marketers in the past two years - along with three core partners integrated into the content - Fremantle Media, the rights holder to Idol, is making room for new ad opportunities by streaming the entire program at AmericanIdol.com after it airs.
Already signed on to support the website are marketers including McDonald's and MasterCard.
Keith Hindle, Fremantle Media Licensing Worldwide exec VP-integrated marketing and interactive-Americas, said the goal is to make American Idol, which hits the Fox airwaves with season six Jan. 16, a year-round phenomenon.
"The top line about everything this season is the desire for interactivity," he said. "We are trying to kick-start that across all elements of the show. Last season, Idol attracted 570 million votes, 65 million text messages. That's a ridiculous amount of interactivity. We are taking that concept that people want to participate and are strengthening that into other things."
Sponsors Ford Motor Co., Coca-Cola Co. and Cingular Wireless are working harder to squeeze more juice from the Idol juggernaut for which they paid $30 million to $50 million, according to adage.com.
Ford plans a contest that will give regular viewers a chance to appear in the music videos featuring final contestants. In addition to Coca-Cola's Red Room and its ubiquitous cups - the most widely seen product placement on TV, according to Nielsen Monitor Plus - Coke will sponsor a promotion that invites viewers to submit questions for contestants through MyCokeRewards.com.
32,000 illegal YouTube Clips: While Fremantle appears to be cleaning up - pretax revenue in the first half of '06 was up 75%, according to parent German media consortium RTL - it's being careful to keep control of its golden goose.
When executives last checked, YouTube was carrying some 32,000 American Idol clips - all illegal.
The marketer payoff is obvious. The finale attracted 22.7 million viewers in season one, but that audience had grown to a stunning 36.3 million for the season-five finale - an enormous achievement in today's media-fractured world.
Moreover, Idol has managed to corner another valuable-but-elusive metric: engagement. "T
hey're doing much more than a show. They've been using other media to expand the engagement process," said Robert Passikoff, founder of Brand Keys.
Still, Idol expansion can be a headache for marketers, albeit one they are willing to suffer.
"There is an inordinate amount of extensions around the show," said an executive at a major agency. "Because the show has evolved, there are now more opportunities. That's where it starts to get sticky; you've got competitive issues. But you deal with that on every big property."
Matt Richenthal is the Editor in Chief of TV Fanatic. Follow him on Twitter and on Google+.