Passion, intrigue and sexy hook-ups may be par for the course at Seattle Grace Hospital, but the stars of Grey's Anatomy are, for the most part, a lot less conflicted and embroiled in scandal when it comes to their real-life loves. Here's a brief look at the stars' relationship status: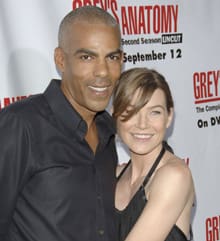 Ellen Pompeo:
Recently got engaged to longtime boyfriend
Chris Ivery
who, like Meredith Grey's alter ego, grew up outside Boston. The music producer has been together with Ellen for several years, and popped the question to her on her 37th birthday.
Patrick Dempsey: McDreamy has been married to the woman he calls his best friend, Jillian Dempsey, for seven years. They have a young daughter, Tallulah, and are currently expecting twin boys. Jillian is well-known in Hollywood as a hair stylist and cosmetics expert.
Sandra Oh: Her divorce from Sideways director Alexander Payne was finalized last week, though the two had been separated since March 2003. Sandra says she is learning to love again, though, thanks to a new man, whose identity (for now) remains a mystery.
Katherine Heigl: After starring in a music video for singer Josh Kelley, the two hit it off - and got engaged late last year. A winter wedding may be in the works for the end of 2007.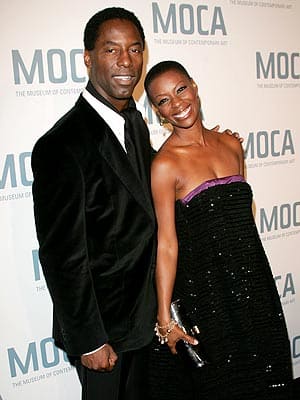 Isaiah Washington: Happily married to wife Jenisa (right) since Valentine's Day, 1999. They have three children.
T.R. Knight: In one of the most-talked about entertainment stories of the year, Knight admitted he is gay. Since that day in October, his name has been linked to several other actors, but for now, his personal life remains just that - probably just what he wants after what he endured last year.
James Pickens, Jr.: Married for over 30 years, with two children, 31-year-old son Carl and 18-year-old daughter Gavyn.
Justin Chambers: Perhaps the polar opposite of his on-screen character, Alex Karev, Justin has been married to wife Keisha Chambers since 1993. She was a modeling agent he met while working as a Calvin Klein model. They have five children, all born from 1997-2001.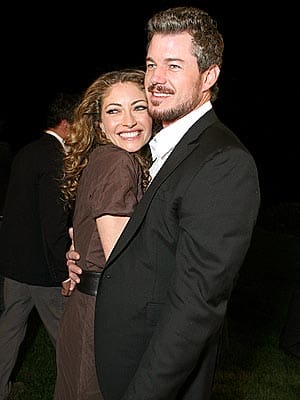 Kate Walsh:
Reportedly dating someone in the industry, though she has been reluctant to reveal his identity (some have speculated it's former guest star
Jeffrey Dean Morgan
, but that has never been verified).
Sara Ramirez: Currently unknown to the Insider staff, though we welcome help from anyone who might be able to inform us!
Eric Dane: Married actress Rebecca Gayheart (right) on October 29, 2004 - the very same day they got engaged. As Dane put it, "We just knew."
Chandra Wilson: In a relationship with the father of her three children; daughters Serena and Joy were born in 1992 and 1994, respectively, and son Michael was born on October 31, 2005 - during that pregnancy, her character, Miranda Bailey, was also carrying a child on Grey's Anatomy.
Steve Marsi is the Managing Editor of TV Fanatic. Follow him on Google+ or email him here.