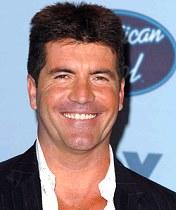 Having received flak for supposedly being too mean during
American Idol auditions
, the snarkiest judge of them all is actually hearing praise now.
The Special Olympics has put out a statement commending American Idol for not going soft on one of their own. It especially applauds Simon Cowell for how he reponded to Jonathan Jayne during auditions on the show's premiere.
The statement reads:
While polite isn't a word one would normally associate with Cowell and company, a viewing of the episode in question shows that the judges were in fact gracious and very encouraging to Jayne during his rendition of "God Bless America." At one point, [co-judge Paula] Abdul commented admiringly about Jayne's spirit and advised him to 'Always believe in yourself.'" […]
[P]eople with intellectual disabilities don't want to be pitied. They want to be judged for who they are and appreciated for what they can achieve. American Idol should be commended for providing Jayne with the same opportunity to succeed as any other contestant.
We agree. It's nice to see common sense portrayed in response to Simon and the judges, as opposed to the knee-jerk reaction that honestly is always cruel.
Matt Richenthal is the Editor in Chief of TV Fanatic. Follow him on Twitter and on Google+.