American Idol may be singing competition. But it's the looks - and actions - of a certain contestant that's earning the show major attention these days.
Indeed, Antonella Barba photos are creating quite the stir. Does the topless singer deserve to remain in the competition? Producer Nygel Lythgoe recently commented on the situation:
''We have really good background checks on everybody, and we deal with that every season,'' he says. ''It's sad, isn't it, that your best friends are the ones that come forward with information that will go to Smoking Gun or put your photographs on the web?''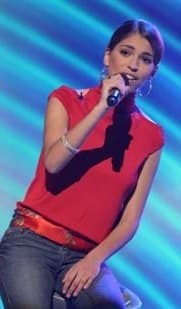 Yes, it is sad. More pics of Antonella Barba has surfaced, as well. We don't wanna place them here in case kids are viewing, but you can find them for yourself. Should be interesting to see what happens.
Matt Richenthal is the Editor in Chief of TV Fanatic. Follow him on Twitter and on Google+.