Ruben Studdard is telling kids in Alabama not to be like him.
The American Idol winner, who is a spokesman for the Scale Back Alabama weight-loss campaign, spent Tuesday taking a fitness message to schools in hopes of helping Alabama shed its weighty reputation.
"I don't want y'all to be like me. I don't want y'all to get to college and stop working out and forget all the things you have to do to be healthy," Studdard, 28, told students at Montgomery's Capitol Heights Junior High School.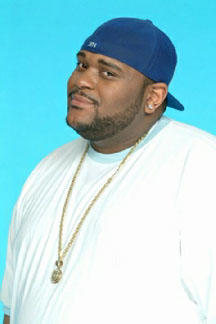 "I want y'all to continue working out for the rest of your life so you don't have to start all over like Ruben Studdard, trying to get yourself back into shape," he said.
Studdard said in December that he had started a weight-loss program in the summer.
His comments Tuesday came a few hours after state Agriculture Commissioner Ron Sparks and State Superintendent of Education Joe Morton unveiled an Alabama KidFit initiative at a news conference across town.
Flanked by children wearing the program's yellow T-shirts emblazoned with pictures of fruits and vegetables, Sparks and Morton expressed dismay at Alabama's persistent ranking near the top of the nation's list for obesity.
"This generation of young persons in Alabama . . . could be the first generation that does not outlive their parents in age span," Morton said. "That's frightening."
SOURCE: The Associated Press
Matt Richenthal is the Editor in Chief of TV Fanatic. Follow him on Twitter and on Google+.