Here's good news for Elliot Yamin: his debut CD hits stores this week. Fans can pick up a copy across the country.
Here's bad news: The American Idol contestant from last season is beginning to look a lot like Sanjaya Malakar.
Although with the number of times he's been in the news lately, along with the number of votes he's been receiving on Idol this year, maybe that's not such a bad thing after all.
Either way, take a look at the two crooners below. While Jordin Sparks continues to impress judges on stage with her vocal talents - and Haley Scarnato attracts votes with certain other traits - these two lovable also-rans can still steal a heart or two ...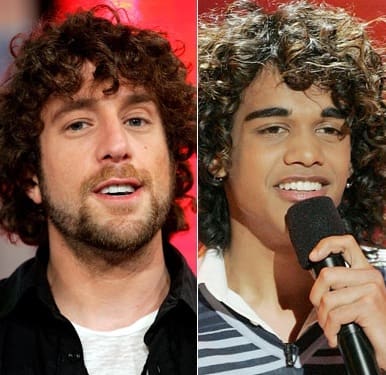 Matt Richenthal is the Editor in Chief of TV Fanatic. Follow him on Twitter and on Google+.