For Hayden Kristianson, married life is about to become a reality.
The Chewelah native, who appeared with boyfriend Aaron Crumbaugh on The Amazing Race, will got married to him in Spokane, Washington on Saturday with a few former cast mates on hand.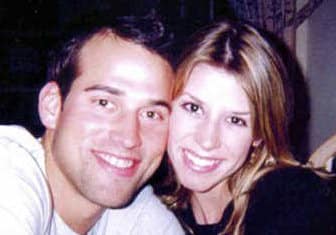 "It was kind of love at first sight," she says. "We hit it off immediately, and we've been inseparable ever since."
Thanks to her friend Kelly Goldsmith, who appeared on Survivor: Africa and was doing casting for The Amazing Race, the couple landed a gig as a team on the sixth season of the CBS reality TV show, which aired in 2004-05.
It was a bit of a stretch for Kristianson, who wasn't a fan of reality TV and "not the biggest daredevil in the world â€" I'm not very good with heights, and I don't like to fly."
But now, she says, "I'm really glad we did it."
After they were eliminated in the season finale in Xi'an, China, Crumbaugh surprised her on-air by popping the question â€" which, she notes, ranked number-five on In Touch magazine's list of most romantic proposals.
Fellow competitor Kristy Jensen wass a bridesmaid in the's ceremony, while the second-place finishers, Kris Perkins and Jon Buehler, were among the guests.
But will we ever see these two on TV again?
Crumbaugh says he'd be interested in a cooking show, "and I would definitely do Survivor. But that's about it."
Matt Richenthal is the Editor in Chief of TV Fanatic. Follow him on Twitter and on Google+.