Simon Cowell is a smart man. Count us among those that admire his honest.
After his interview yesterday on Good Morning America, though, Britney Spears might not be in that camp. The American Idol judge offered some candid advice to the troubled singer.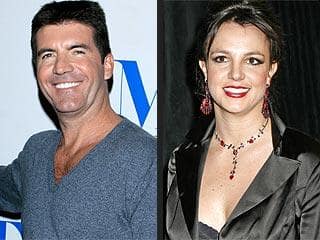 Cowell told ABC news correspondent Juju Chang that Spears is perfectly capable of saving her career because she's "still one of the most talked about pop stars on the planet."
"She has the X-factor because people want to write about her," Cowell says. "She's not conventional, she's not normal."
That's definitely true.
At the same time, Cowell says that Britney "can't handle the tension and the pressure" that comes from being in the spotlight so she needs to refocus herself at home.
"Lock the door, don't go out with your stupid friends, have some home-cooked food, get a sense of reality," he says. "Go lie in the garden, okay? And then say to yourself, 'There's more good in my life than bad. I'm still a rich, talented girl – now I want to get my career back on track.' End of story."
Of course, the interview wasn't all about Spears. Cowell also revealed why he believes Jordin Sparks is the new American Idol. "Jordin was the most improved over the whole season," he says. "She didn't start the best but midway through, this was the girl who suddenly got momentum."
Still, Cowell feels that Sparks wasn't necessarily the one who deserved the title. "[Melinda Doolittle] should have won," he says. "She tried the hardest, was consistently the best and had the best voice."
Matt Richenthal is the Editor in Chief of TV Fanatic. Follow him on Twitter and on Google+.