American Idol finalist Phil Stacey says life has been non-stop since making the top ten Cleveland's hometown favorite has came back to resume his career in the navy and talked about how helpful that unit has been.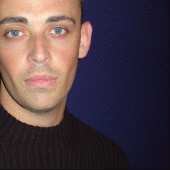 "They encouraged me to do my audition, they supported me through the whole thing, they're sending me on the tour. My first priority was to get back, and resume my post as a United States sailor," Stacey said.
Of course, Stacey's Idol days aren't over yet. The singer is about to embark on a five-month American Idol tour.
And he hopes to fulfill his dream to record an own album this year.
"I think, I write and sign honest music, music that I feel in my heart, and, I think, if you pick a Phil Stacey CD up, it'll probably be in the country music section," he noted.
Phil is grateful for all the support he's received from his many fans in the Tennessee area, especially at Lee University, where he graduated just a few years ago.
"Everywhere we go now, people want to stop us, they want to talk to us, and it just means the world, it means there was a connection made between that person and ourselves. It's just been really cool, because, we feel like we have just a huge amount of new friends."
Matt Richenthal is the Editor in Chief of TV Fanatic. Follow him on Twitter and on Google+.