In a special American Idol bonus edition of Entertainment Weekly (issue #937), Raleigh native Clay Aiken was listed as having one of the top song performances ever on the amazingly successful show.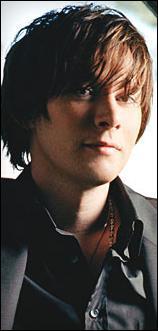 In an article entitled "Best (and Worst) Idol Performances Ever", Aiken was listed at number three in the "Best" category with his performance of "Bridge Over Troubled Waters" on May 20, 2003 during the show's second season.
In a pull-out quote with a picture of Aiken, the magazine spoke about that special performance where "backed by a gospel choir, Clay Aiken delivered a version of Simon & Garfunkel's number one hit that managed to be both over the top and expertly scaled."
In the special issue, Aiken was also named as having the biggest change in appearance since beginning on American Idol.
In a full page photo story, the magazine says that out of all the contestants, Aiken had the "ultimate Idol evolution" and went from "totally geek to totally chic" with his current look that includes longer hair, tailored suits, and contact lenses instead of glasses.
Matt Richenthal is the Editor in Chief of TV Fanatic. Follow him on Twitter and on Google+.