Ruben Studdard sang in gospel choirs as a child. He also graduated from Alabama A&M University with a voice studies degree in 2000.
But the 28-year-old couldn't break into the music industry until he auditioned for a certain reality competition series in 2002.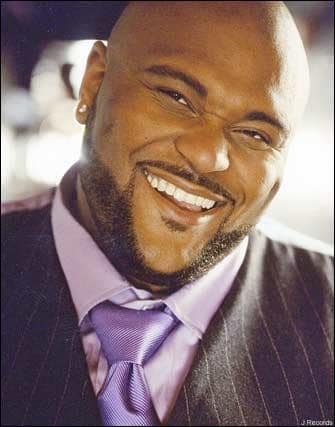 "I tell you what - the one thing I can say is that I tried my whole life to be a professional singer and nothing ever worked until
American Idol
came around," Ruden told the
Richmond Times-Dispatch
. "I'm appreciative of everything they've ever done for me, and I will always sing their praises."
While American Idol may have launched Studdard's career into pop stardom he proved that he could also remain faithful to his roots, as his 2004 gospel album "I Need an Angel" was certified gold after selling more than 500,000 copies since its release.
"The gospel album started off being a Christmas album and [RCA chairman and producer Clive Davis] said, 'You grew up in the church and gospel is something you really love,'" Studdard said. "Plus, Aretha Franklin and Donny Hathaway, my favorite singers, have all done gospel albums. I got a chance to pay tribute to some singers that I grew up listening to, and because of it, everyone thought I turned into a gospel artist."
Studdard characterized those thoughts as a "misconception" and backed that up with 2006's "The Return," an R&B album that may have only sold 226,000 copies since its October release, but definitely has a more soulful sound than Idol fans are used to hearing from him.
"[With 'The Return'] I knew I wanted to come out with something everyone would love," Studdard said. "The album took so many directions. I worked on it for two years, so you can imagine how many directions you could go. But it turned out exactly the way I wanted."
Studdard said he plans on starting to work on his fourth album in July and his sights set on recording a duet with a fellow Idol winner.
"I really want to do a duet with [Idol 3 champ Fantasia Barrino] on this next album," Studdard said. "We met while she was on [Idol] and have been friends ever since. I'm hoping this next album will be more soulful than all the ones I've ever done."
Matt Richenthal is the Editor in Chief of TV Fanatic. Follow him on Twitter and on Google+.