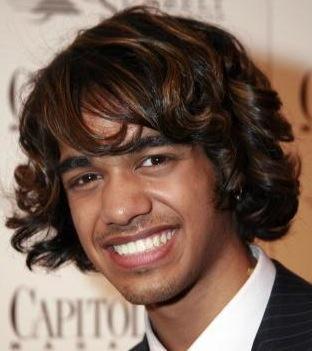 With the
American Idol
tour getting underway shortly,
The Houston Chronicle
asked
Sanjaya Malakar
the following funny questions:
Q: How do you feel about touring 57 cities in 76 days?
A: It's crazy. I'm really excited about it. It'll be a lot of fun.
Q: What's the worst pronunciation of your name you ever heard?
A: Sonia Mowlicker. Freshman year in high school they announced names on your birthday, and that's how they announced mine. My birthday is Sept. 10, so for the rest of the year my friends called me Sonia.
Q: If they made a movie about your life, what would the title be?
A: "Back When I Was Rich and Jewish."
Q: Gel or mousse?
A: On normal occasions, I don't put anything on my hair.
Q: If you were stuck on a desert island, would you rather be with (fellow contestants) Jordin Sparks or Blake Lewis?
A: Jordin Sparks, not because I like her more but because Blake Lewis is kind of loud and sometimes obnoxious. On a desert island I would end up not liking him. But I do like him, so . . . yeah.
Matt Richenthal is the Editor in Chief of TV Fanatic. Follow him on Twitter and on Google+.