Forget for a moment whether or not Blake Lewis has a girlfriend. We do know for sure that he loves his hometown of Seattle.
"I'll never not live in Seattle, I love it so much," the famous Bothell beatboxer told The Seattle Post-Intelligencer in a phone interview while en route to an American Idols concert in Alabama.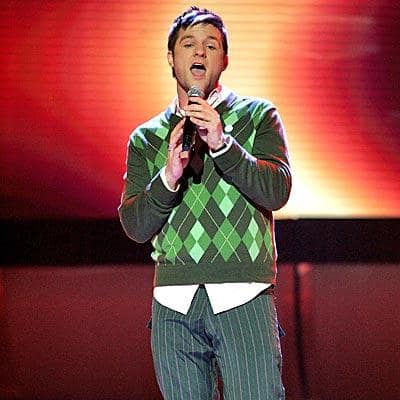 "People ask me, 'Are you moving to California?' I say, 'Like, hell no.' Seattle is so wonderful."
But it isn't just the scenery that makes Seattle wonderful. It's the music scene.
"There's the fact that people moved away after the grunge scene died and there's no spotlight on this town that has so much music to offer. That's sad. So I'm going to come back and start setting up shows at like the Vera Project and do more youth events in the hip-hop community."
Lewis, who just turned 26, was an audience favorite in this year's competition, but came in second. Along with the other famous Idol from the Seattle area - the outrageously coiffed and ever-charming Sanjaya Malakar - Lewis performs tonight at the Tacoma Dome.
The lineup includes winner Jordin Sparks, as well as Melinda Doolittle, Phil Stacey, LaKisha Jones, Chris Richardson, Haley Scarnato, Gina Glocksen and Chris Sligh.
The two-hour show (sponsored by Pop Tarts) begins with a group song, "Let's Get It Started," before everyone peels off for a series of solos and duets, some with a full band.
Blake was actually wary of American Idol when he auditioned for the show's sixth season.
"I'd never seen the show before," he said. "And when I first saw it, I was like, 'Oh, my God, this is so cheesy.' But it's totally different once you become a part of it. And it's so big now. It's really unbelievable the power of communication you can have by just singing a song."
Blake realized he was gaining momentum when he first sang "You Give Love a Bad Name."
"The energy from the room was just amazing," he said. "And for like two hours afterward I could still feel the energy. That was the one performance where I really felt good about myself. And you're your own worst critic."
Matt Richenthal is the Editor in Chief of TV Fanatic. Follow him on Twitter and on Google+.