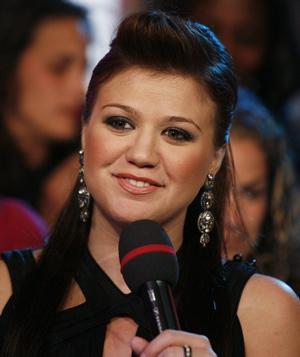 Kelly Clarkson tried to fight the man. But it appears as though the man has won.
Sources say that Clarkson has agreed to make a pop album for release in 2008, with songs selected by her former nemesis Clive Davis and his team.
Clarkson's acquiescence comes at the end of a long melodrama concerning her current, turgid album "My December," which features a lot of ragged self-penned songs by Clarkson about a relationship gone sour.
Davis didn't like the album, considering it was the follow up to Clarkson's multimillion selling "Breakaway." However, he released it, and the original American Idol responded by dissing him and then apologizing earlier this week.
In the meantime, "My December" is sort of free-floating away now. It will probably sell a respectable 850,000 copies in the U.S.
Matt Richenthal is the Editor in Chief of TV Fanatic. Follow him on Twitter and on Google+.