In TV Guide's July 9 cover story, the choreographer, dancer, singer and American Idol judge speaks out about her triumph over various trials in life, such as a highly publicized divorce (from actor Emilio Estevez) and ongoing eating disorder that once dropped her weight to a low of 83 pounds.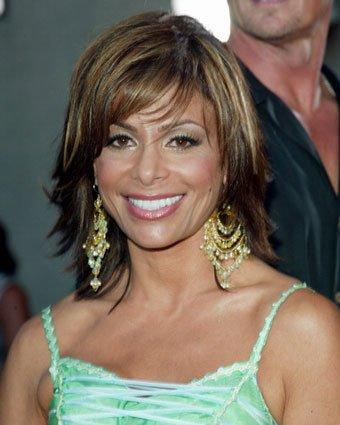 But
Paula Abdul
insists she's is a survivor.
"I've endured life journeys that people never in a million years would ever think of experiencing," she says. "I have risen from the bowels of hell and come out tripping and singing and dancing. I've always been counted out, but I come back, like a stealth warrior."
And with her new (critically lambasted) reality show, Hey Paula, Abdul hopes to set the record straight.
"What I do feel proud about myself is I don't give up," she says. "I've worked extremely hard to maintain the integrity and level of class and goodness that I have. I screw up just like everyone else. The difference with me is that I get to teach the rest of the world lessons, to learn how to bounce back a lot quicker."
In the end, Paula's ego appears to rival that of Simon Cowell.
"Partially [I decided to do this show because of] the fact I know my life purpose: Having the uncanny ability to tap into the heartstrings of people and make them feel they'll be OK. And that if I can get through these hard times, so can you," she says.
And, lastly, what kind of boss is she?
"I wish I could work for someone like Paula Abdul. Honest to God, I am the kindest-of-kind human beings."
Matt Richenthal is the Editor in Chief of TV Fanatic. Follow him on Twitter and on Google+.