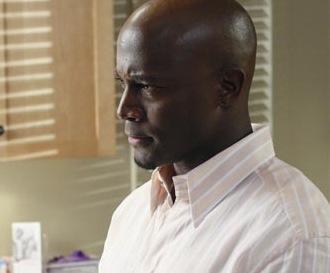 Production has begun in Los Angeles on
Private Practice
, the new drama from the creator of
Grey's Anatomy
, Shonda Rhimes, featuring an all-star cast of
Kate Walsh
, Tim Daly, Taye Diggs (right), Amy Brenneman and
Audra McDonald
.
The series will air each Wednesdays from 9:00-10:00 p.m., ET, this fall on ABC.
For those of you who didn't catch the pilot, which was embedded in a two-part May episode of Grey's Anatomy, here's a short synopsis...
From Shonda Rhimes, the award-winning creator of Grey's Anatomy, comes Private Practice, a story about finding a way to begin the rest of your life.
Addison Forbes Montgomery is a renowned surgeon. Having left behind Seattle Grace Hospital, a broken marriage with Dr. Derek "McDreamy" Shepherd and her torn relationship with Dr. Mark "McSteamy" Sloan, Addison has moved to L.A. in search of sunnier weather and happier possibilities.
Addison reunites with her friends from med school, Naomi and Sam Bennett, joining them at their chic co-op, Oceanside Wellness Center, in Santa Monica.
Naomi, a fertility and hormone specialist and majority owner of the clinic, and Sam, an internist whose self-help books have made him the "common man's medical guru," are newly divorced.
They co-exist professionally and personally, for the sake of their teenage daughter, Maya, and their relationship is amicable, yet tense.
The center's resident pediatrician is Dr. Cooper Freedman, whose cluelessness in his profession is nothing compared to his rocky personal life. A serial Internet dater, most dates end badly for him; some in grand theft.
Cooper finds solace and counsel in his closest friend, co-op psychiatrist Dr. Violet Turner - but she's no luckier when it comes to love.
Able to deftly advise her patients with their troubled relationships, she's intense, determined, and unwilling to let outsiders see the obvious cracks in her veneer. But inside, Violet is crumbling after a recent breakup with an ex who has already moved on and married.
Dr. Pete Wilder (once thought to be named Pete Finch) is a specialist in what is referred to as alternative medicine. Attractive and assured, Pete is a "catch" by any standard - in fact, he's already caught Addison's eye, and he, hers.
Although the chemistry is immediate and palpable between
Addison and Pete
, Pete's cockiness and confidence conceal a man still reeling from the tragic death of his wife eight years beforehand, and a man who has been unable to truly connect with a woman since.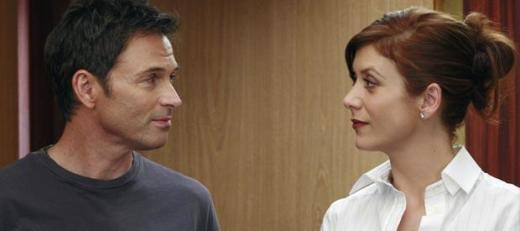 With Addison Montgomery here and starting anew in Los Angeles, Pete may finally be able to brave new beginnings in his own life.
Witness to it all at the co-op is the receptionist, William Dell Parker. Young, quirky and confident, Dell may seem like an easygoing surfer, but he's deeply interested in the medical profession. In Addison he sees the chance to have a mentor and pursue his dream - becoming a midwife.
Coming in direct conflict with the co-op doctors is Charlotte King, the Chief of Staff of the nearby hospital. A somewhat brash Southerner, Charlotte believes the co-op doctors' methods to be both unorthodox and inferior.
This character, who was not involved in the original episode, may be the new character KaDee Strickland recently signed on to play.
For Addison, an old friend's invitation brings her to a new city and a new life full of promise. At Oceanside, the doctors are dedicated pros; it's their private lives that need a little practice.
Steve Marsi is the Managing Editor of TV Fanatic. Follow him on Google+ or email him here.