Shame on you, Jordin Tootoo.
It's rather evident that this hockey player ended his relationship with Kellie Pickler in the most immoral of ways: by cheating on the beautiful American Idol star.
How can we be so sure? Well, at a September 22 show in Michigan, concert goers say that Pickler announced that her new theme song is Carrie Underwood's Before He Cheats... and then added that she hoped Tootoo's teeth would be knocked out during a hockey game.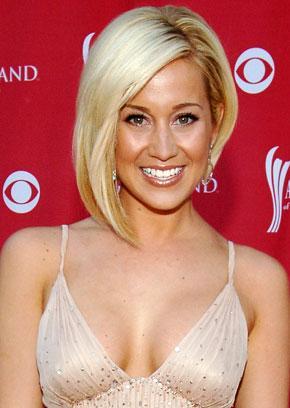 Despite her jokes, though, fans thought Pickler was in pain over the end of her 8-month-long relationship with Tootoo; she cried while singing Didn't You Know How Much I Loved You.
Keep your chin up, Kellie! He didn't deserve you anyway.
Matt Richenthal is the Editor in Chief of TV Fanatic. Follow him on Twitter and on Google+.